Custom Printed Non-Woven Paper Bags UK
Custom Printed Non-woven paper bags printing UK
Custom-printed, non-woven paper bags are an excellent choice for businesses promoting their brand while reducing their environmental footprint. Unlike traditional paper bags, non-woven bags are made from a synthetic material that is more durable and reusable. They are also more environmentally friendly, made from recycled materials, and 100% recyclable. Non-woven bags are an ideal choice for businesses in various industries, including retail, food service, and promotions. They are also popular as trade show bags, promotional products, and giveaways.
At Custom Paper Bags Co UK, we offer a wide range of custom-printed non-woven paper bags that can be designed to your specifications. Our bags are constructed from superior raw materials and generated by advanced printing methods. We have a broad selection of sizes and models., including bags with handles, drawstring bags, and zippers, so that you can choose the perfect bag for your needs. Additionally, we offer custom printing services that allow you to add your logo, brand message, or other design elements to your bags. Whether you're looking for a simple, understated design or something bold and eye-catching, we can help you create a custom-printed non-woven paper bag that perfectly fits your needs.
Numerous bag patterns

Available in a wide variety of colors

Heat Transfer Printing – Ideal for complete color designs

Express Airfreight service – four weeks

Ethically sourced

a hundred% recyclable and reusable

Standard Delivery – 8/10 weeks

Economical to manufacture

Lightweight and durable

Minimum Order – one thousand bag

Edge-to-Edge Printing

Made to any length

Edge-to-Edge Printing
If you have a tighter shipping deadline, communicate with us, and we can nonetheless try to meet it.
Custom Non-Woven Bags Printing
Custom non-woven paper bag printing is a great way to promote your brand while reducing environmental impact. Non-woven paper bags are a durable and reusable alternative to traditional paper bags, made from recycled materials and fully recyclable themselves. They are ideal for various uses, from retail and food service to trade shows and promotional events. Customizing your design onto the bags allows you to create a unique and eye-catching product to help your brand stand out.
Custom Paper Bags Co UK offers high-quality custom, non-woven paper bag printing services. Our experienced experts will work with you to create the perfect design for your bags, ensuring that it accurately reflects your brand and meets your marketing goals. We use state-of-the-art printing technology to produce high-quality, vibrant designs that will last years. We have an extensive selection of dimensions and designs, including bags with handles, drawstring bags, and zippers, so that you can choose the perfect bag for your needs. Whether you need a large order for a trade show or a small batch of custom bags for a promotional event, we have the expertise and experience to deliver a solution that exceeds your expectations.
Your Satisfaction is Our Success
We are devoted to furnishing the most excellent standard custom paper bags to meet the needs of businesses and organizations. Our team of experts combines their passion for design and commitment to sustainability to bring you personalized paper bags that are visually appealing and environmentally friendly. Our custom printing process uses state-of-the-art technology to produce vibrant and long-lasting designs, and we offer a wide range of sizes and styles. Additionally, we are committed to ethical and sustainable practices in all aspects of our business, from sourcing materials to manufacturing. By choosing us for your custom paper bags, you can trust that you are getting a top-quality product that aligns with your values and helps you positively impact the environment.
more info

Customer reviews
Recommendation! The quality of the bespoke boxes I had designed was excellent! Great price, great customer service and fast delivery. Highly recommend and will definitely be using them again. Thanks from a very happy customer 🙂
Recommendation! They are so kind with an eagerness to help. I highly recomend them!!!!! Steve Haas
Recommendation! 5 out of 5 stars.
Recommendation! Great customer service ,special thanks to Jordan for going extra mile and understanding the needs and changes needed to be made. Overall im happy with what i have received.I will definately use them again in the future
Recommendation! The level of communication every step of the process is the best that I have experienced in 20 years of owning a business. The custom boxes they print for us are top quality at an unbeatable price is shipping is fast
Recommendation! I received fabulous assistance with sizing and design that was spot on! Very prompt with responses to emails and fast delivery! Second time using Designs Media Service and I highly recommend!
Recommendation! The product and service are fast, well produced and finished and I like the way You are kept informed every step of the way
Recommendation! Onto my third order with this company they really treat you like a valuable customer going above and beyond with customer service and order updates, very affordable too compared to other companies. Would 110% recommend this company to anyone who is looking for high quality packaging for their product. Thank you!
Recommendation! 4 out of 5 stars.
Recommendation! Brilliant service, easy to use website, fast delivery. Would 100% recommend
ALL THE BEST BRANDS USE PAPERBAG CO!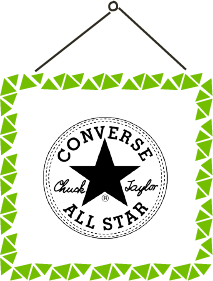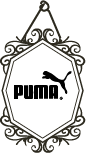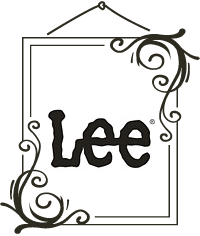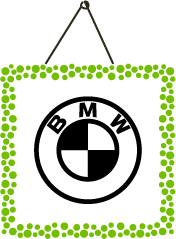 PRINTED WITH FOR YOU

The highest quality
paper bags
The Fast turnaround
times

A friendly, open and
honest service

Ethical and fairly traded
products